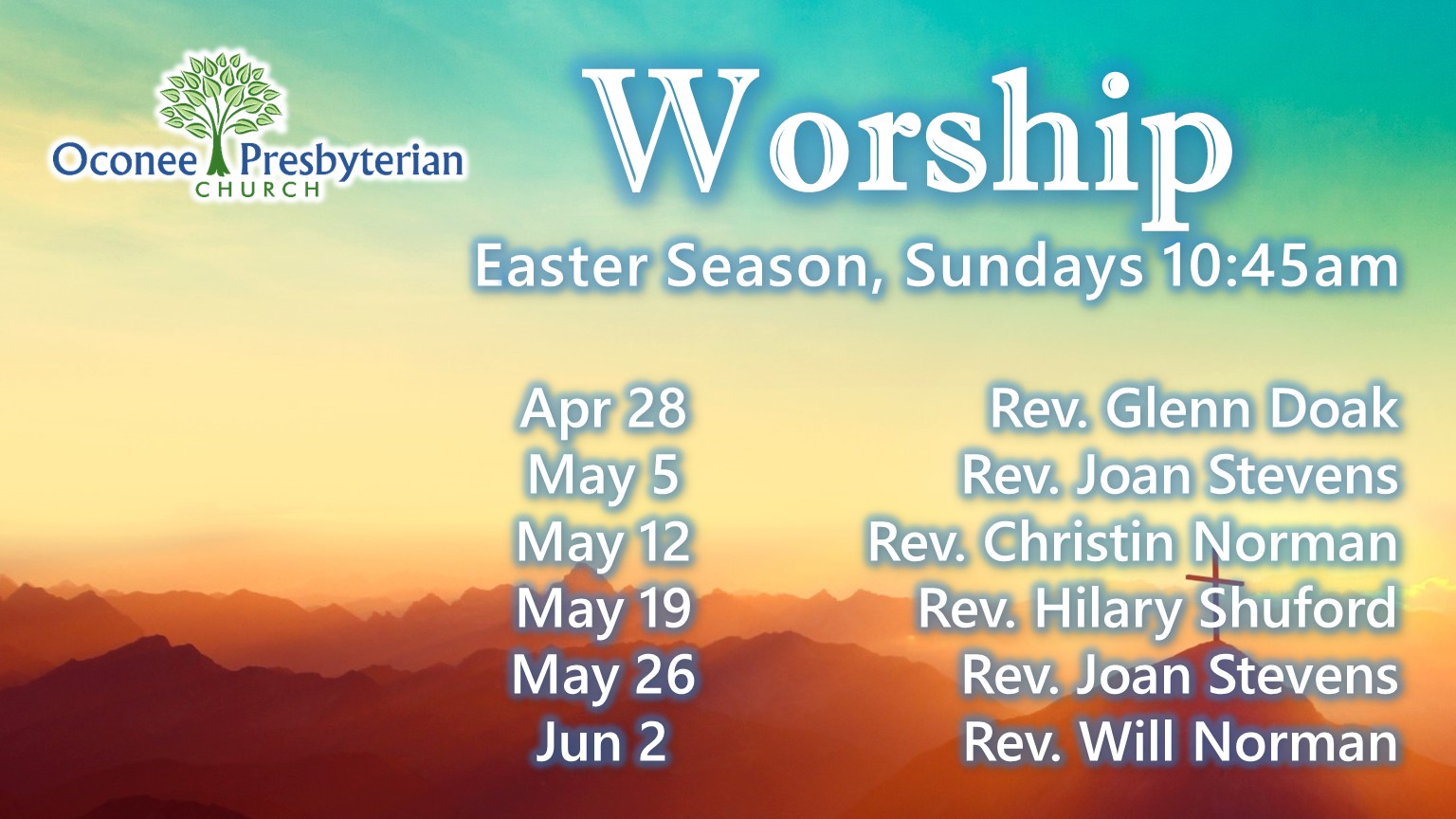 Our pastor, Rev. Joel Tolbert, is away for a well-earned three-month sabbatical, from May through July. Meanwhile, this summer, we welcome guests to lead and preach.
This week, we welcome Rev. Will Norman, the Presbyterian Campus Minister at the University of Georgia. Will helps us imagine the ways Jesus is Lord, Jesus is RISEN can and hopefully does impact our daily lives. He wonders where the oppression and struggle of our world is today, and imagines we are being called to help bring in a new heaven and new earth with Christ. Can we act with hope even when we don't have optimism?
Rev. Will Norman preaching Isaiah 65 and Revelation 21.