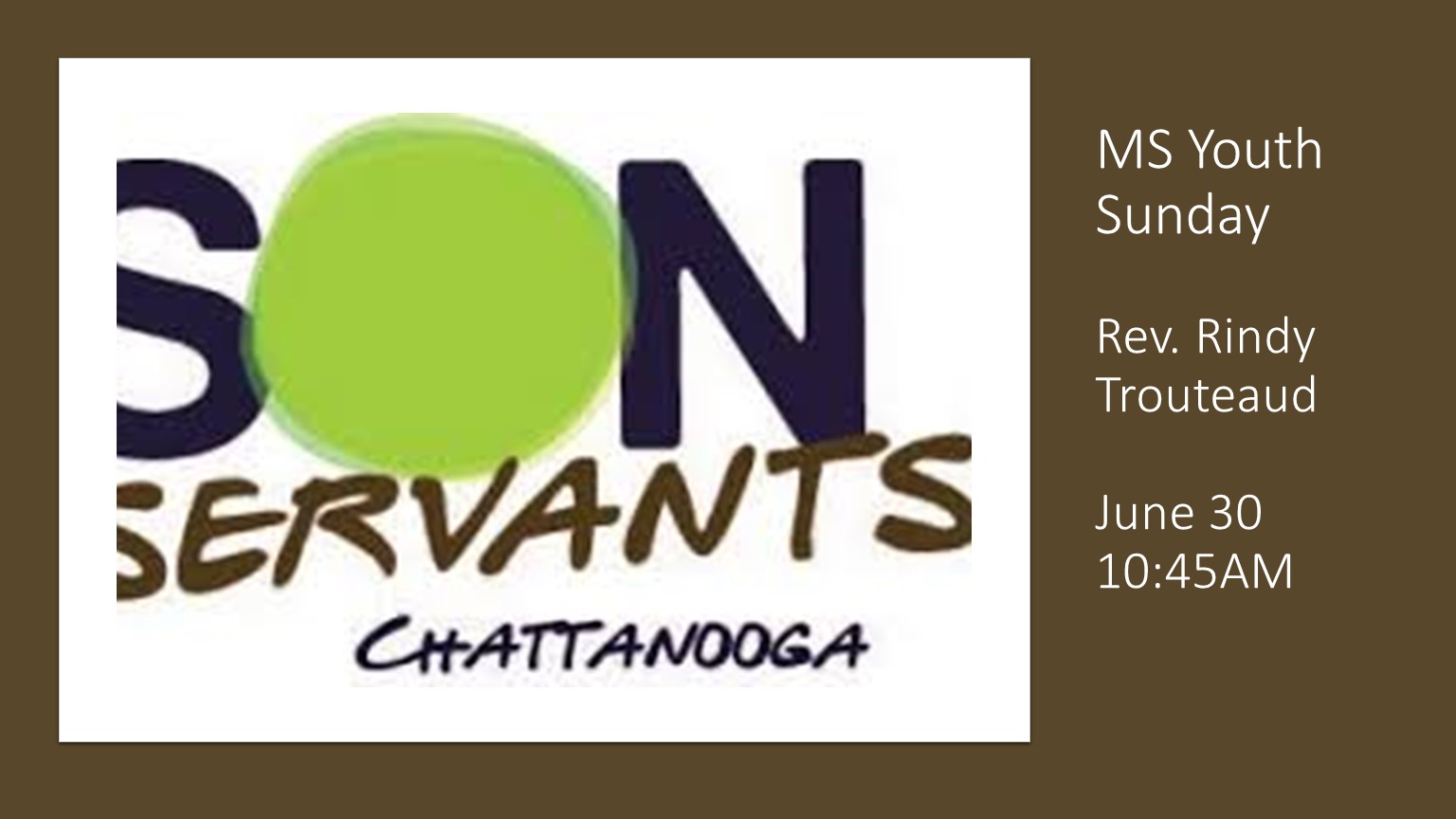 Our pastor, Rev. Joel Tolbert, is away for a well-earned three-month sabbatical, from May through July. Meanwhile, this summer, we welcome guests to lead and preach.
This week, we welcome Rev. Rindy Trouteaud. Why did Jesus have such an affinity for the youngest, and what did he mean by his lessons about children? Rindy invites us to include the children in all we do, and to let them lead us toward the kingdom.
Rev. Rindy Trouteaud preaching Mark 9 and 10.